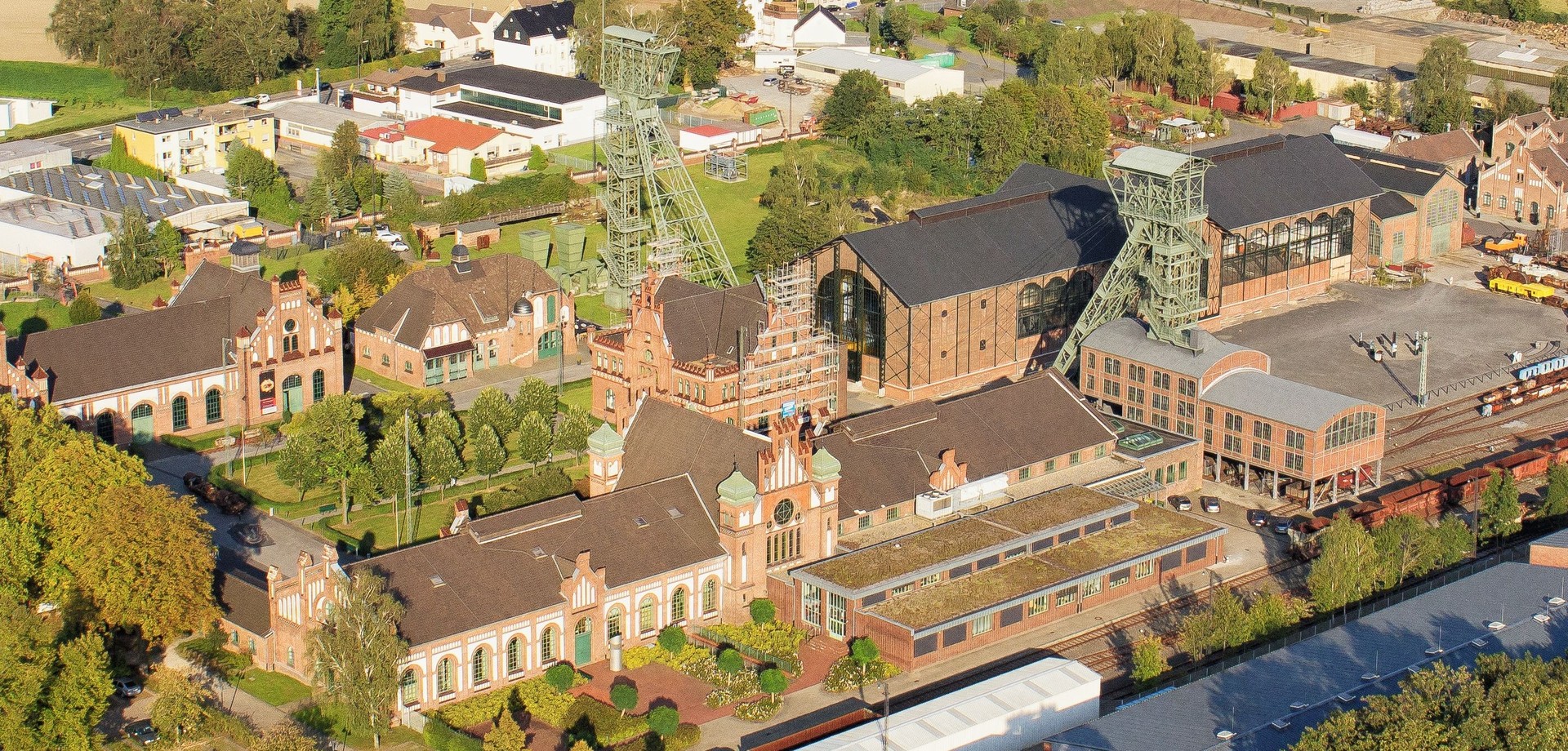 Opening hours
Tuesday-Sunday and public holidays 10 am - 6 pm
Final admission 5.30 pm

Closed: Mondays (except public holidays) 
Admission charges
Adults: 5.00 Euro
Adults in groups of 16 persons or more: 4.50 euros
Reduced*: 2.50 Euro
Children, young people, pupils: free

* Those entitled to a reduction are recipients of current benefits under the Social Security Codes II and XII, students under 30, trainees, people doing voluntary service, people with a degree of disability of 50%.
Free admission
LWL Museums' Card, LVR Museums' Card, Deutscher Museumsbund, ICOM, RuhrtopCard (once only)
Food and drink
The "Pferdestall" restaurant, with a beer garden and a lounge seating up to 110 people, offers Westphalian specialities and international cuisine.
Opening hours: Tuesday to Sunday 12 pm to 12 am (food until 10 pm)
Monday closed
Wednesdays from 12 pm on potato fritter day
For reservations and information call 0231 6903236 and visit www.pferdestall.biz
Information for visitors:
During the day the restaurant is a catering facility for visitors to the museum. Even those who simply want to pay a spontaneous visit to the restaurant have to pay the normal museum entrance fee. Guests who only wish to visit the restaurant should reserve a table at the latest on the day before, by calling 0231 6903236. With such a reservation there is a reduced entrance charge of only 1 euro per person. If there is no reservation at the time of your visit, you will have to pay the full entrance price.
The restaurant is open to the public from 6 pm.
For families
There is a playground for pre-school children (up to 7 years) behind the "Pferdestall" beer garden. Here children can play to their heart's content in the summer: slide down from a small pithead frame, sift sand and, above all, splash around with sand and water as much as they like. There is also a water pump and many mud pits and boxes as well as a wide net swing.
Children over 7 years of age can enjoy a cable car and spiral slide on the extended playground behind the historic workshop. The equipment is modelled on installations that used to exist below the surface. Picnic tables are also available in the immediate vicinity of the playground.
Information
Visitor Services & Guided Tours
0231 6961-220
Director
Dr. Anne Kugler-Mühlhofer
Tel. 0231 6961-148
E-Mail: anne.kugler-muehlhofer(at)lwl.org

General Assistant
Mia Bohr
Tel. 0231 6961-232
E-Mail: mia.bohr(at)lwl.org

Dogs may be taken on a leash into the outdoor area. However, dogs are not allowed in the buildings, with the exception of guide and assistance dogs.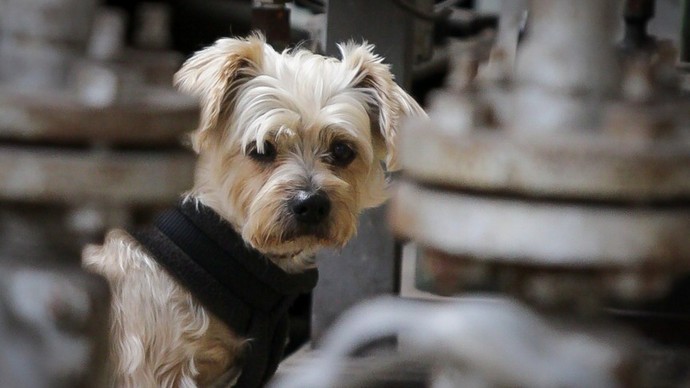 You are welcome to photograph your activities during your visit. You can share your pictures on social media under #industriekultur und #zechezollern.
For commercial photos, prior consent must be obtained.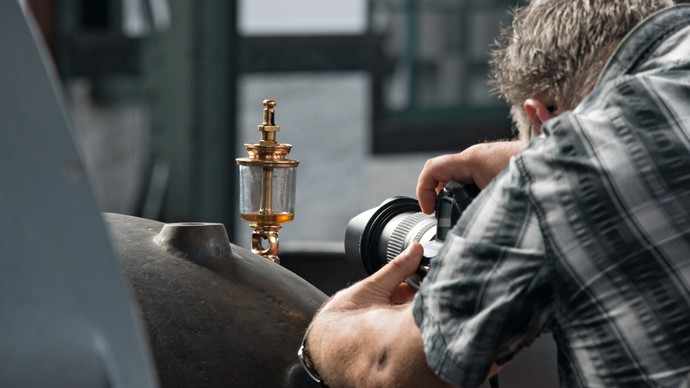 The museum shop at the Zollern Colliery sells books, souvenirs of the Ruhrgebiet, toys and products from all the sites of the LWL Industriemuseum, like pit cloths and glass.
Open Tue 12 pm - 6 pm and Wed - Sun 11 am - 6 pm. Tel. 0231 6961-202.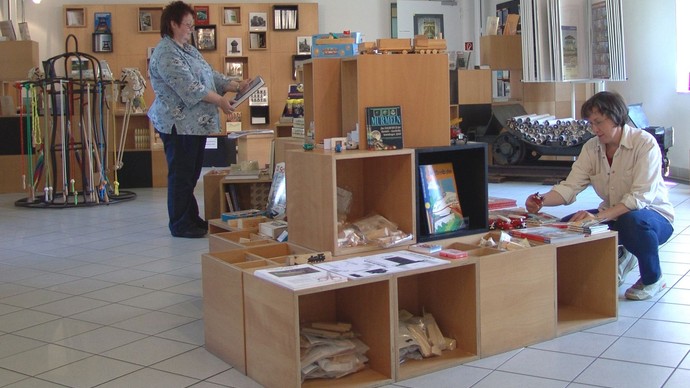 Arriving by car
A 40 Dortmund - Essen, exit "Dortmund-Lütgendortmund" / B 235, then follow the signs.
A 42 Dortmund - Oberhausen, exit "Castrop-Rauxel", then B 235 and follow the signs.
A 45 Dortmund - Frankfurt, exit "Dortmund-Marten", then take the motorway feeder road towards Dortmund-Marten and follow the signs.
Die Kartendarstellung steht derzeit leider nicht zur Verfügung.
Arriving by bus and rail
Bus stop "Industriemuseum Zollern" on line 462 (first take the underground line 47 to Dortmund-Huckarde bus station, then bus 462 in the direction of Dortmund-Marten to "Industriemuseum Zollern"
or
Bus stop "Bövinghauser Straße" on line 378 (S-Bahn line 1 to Bochum-Langendreer or S-Bahn line 4 to Dortmund-Lütgendortmund, then bus 378 in the direction of Castrop-Rauxel to "Bövinghauser Straße"; then walk for approx. 1 km; or by bus 462 in the direction of Huckarde, alight "Industriemuseum Zollern".
or
Railway line RB 43 ("Emschertal-Bahn") between Dortmund and Dorsten, alight "Dortmund-Bövinghausen". From there it's a ten-minute walk (exit towards the railway bridge, then right for 10 metres into Merklinder Straße, then diagonally left through the settlement: Plutostraße, Jupiterstraße, cross Rhader Weg diagonally left, Grubenweg)